Over the years I've gotten many emails from women asking me how I got my business started.
I'd been google doctoring myself and my friends for years and knew I needed to get serious with a more formal eduction. I'd learned about the Institute for Integrative Nutrition in 2008 quite serendipitously through my chiropractor's wife who was flying from Florida (where I lived at the time) to NYC each month for live classes so she could become a certified health coach. That's how good it was! 🙂 I did a little research and knew immediately that this was the school for me. #gutfeelings peeps!
Fast forward to 2009 – I literally packed up and moved from Florida to NYC so I could go to IIN's last live class that would begin in early 2010. Honestly, words can't really describe what went down during my time at IIN. Transformation, magic, life-long friendships, seeing leaders in health speak live on stage, becoming certified as a health coach. I also experienced a lot of hardship as I navigated through my divorce and tried to blaze a new path in my career. There is no doubt that this school rocked my world and changed my life big time though!
As a result my life is now virtually unrecognizable to what it was just four years ago. Sometimes I need to pinch myself to believe it. IIN was the spring board for my health coaching career. It gave me a broad understanding of coaching, nutrition and health that I just didn't have before.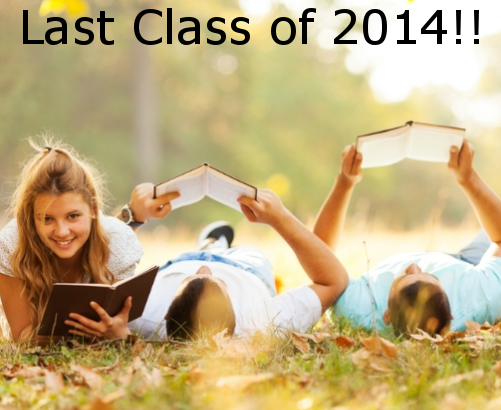 Anyways, the point of telling you all this is IIN is currently enrolling for it's last class of the year and if you're in the place I was four years ago – deeply desiring a positive change in your career and your LIFE – then you must explore this opportunity. Like, you literally have to trust the universe and make the leap.
In 2010 I had no idea what the hell I was gonna do – I could barely afford to live in NYC, my marriage was falling apart, my TV production gigs were crazy and exhausting and I knew I needed a change but I was straight up terrified. It didn't matter though…this was the huge leap of faith that I needed to take in order to get to the other side.
If you're relating to what I'm saying sista then this opportunity could be for you. I've got TWO $1000 scholarships available to anyone who wants to enroll in IIN's last class of the year. Enrollment closes on Monday October 20th so you need to act quick. If you're worried about cash they've got amazing payment plans available. 
Here's how you get started:
Click here to check out a free sample class from IIN.
Give them a call and chat with one of their on-staff coaches who can tell you all about the program. Tell them I referred you so you can get the huge $1000 discount. Their number is (844) 315.8547. It's a free call in the US.
Some of the amazing things you'll get upon enrolling:
A world-class curriculum in holistic health, coaching skills, business training, an amazing supportive community, a convenient on-the-go Learning Center, free live conferences every year, your own complimentary website and business cards, and so much more. It is a life-changing experience that's truly priceless.
If you want to ask me about my experience then just email me at support@nicolejardim.com and I'll personally respond to all your q's.