When I was younger, it was my dream to grow up to be a hormonal health coach who gets to try out all kinds of period products for free. Ha just kidding. Well not really. It is kinda cool to get gifts in the mail, even if they are just pads and tampons!
As you can imagine, I've tried a vast array of natural products on my health journey over the years and I've found some real gems along the way. And in honor of Earth Day/Week/Month, I wanted to share some of my absolute favorite organic, eco-friendly and all-natural inventions for PMS, Periods, UTI's, infections and general hormonal health!
So here goes…
My Favorite Natural Organic Period Products
#1 Period Underwear
I first discovered Thinx undies in 2014 and then Modi Bodi in 2017, and I've been loving up on them ever since. These two companies are all about making your menstrual cycle more sustainable because their panties actually have a built in (high-tech) layer that allows you to forego pads and tampons – with NO leaks! They have so many  different styles that work for light, medium and heavy days. Check out Thinx and Modi Bodi! I know you'll love them as much as I do – I even wrote a more detailed review on them here! PS. Every purchase you make funds the production of pads for women in the developing world.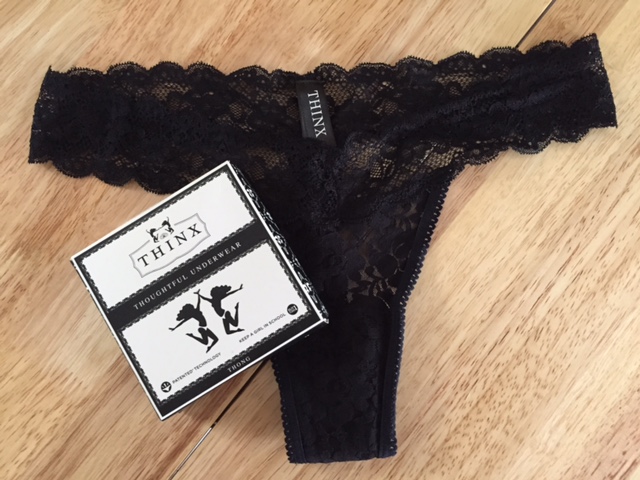 #2. Cotton Reusable Pads 
Glad Rags and Luna Pads are a mecca for re-usable/washable cotton pads and pantyliners that come in pretty colors and patterns. I've been using pads from both companies since 2014 and I'm completely obsessed with them. I know washable pads might seem like a pain but think of it like this, the average woman will use 12000-16000 disposable pads, panty liners and tampons in her lifetime. You can end that wasteful cycle immediately by using cloth pads. Aaaand, don't forget disposables cost hundreds of dollars a year whereas reusables are a one-time purchase. I suggest starting with this Glad Rags 3-pack of day pads and these panty liners or the Luna Pads Performa Mini Pads. You'll soon figure out how many pads and liners you need.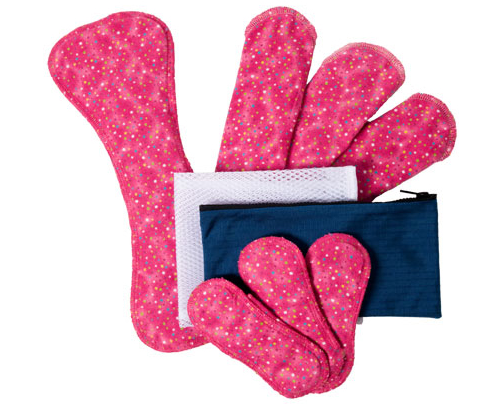 #3. Organic Cotton Menstrual Products
There are so many great pad/tampon brands that are 100% organic cotton on the market today. Yup, they do not contain synthetics like rayon or viscose, chlorine, wood pulp or plastics. Um, you definitely don't want all that crap in your life, much less near your vagina! Even the so-called natural brands have things like wood pulp and synthetic materials in them. I've been using these products for years and they are the only disposable menstrual pads, tampons and liners that I'll touch. Cool fact: there has never been one case of Toxic Shock Syndrome caused by organic cotton tampons. I recommend you check out Maxim Hygiene's Ultra Thin Daytime Pads, Cora Organic Tampons and Lola Organic Cotton Tampons & Pads.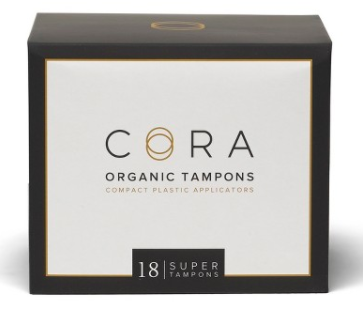 #4. Menstrual cups 
Alright, I am gonna be straight up and say that I have not had the best luck with cups but I know like a million women who are having a full on love affair with theirs so I had to include them in the list! Menstrual cups have become incredibly popular over the last few years, and for good reason. They are relatively inexpensive, reusable, sustainable and don't contain any harmful ingredients. What's not to love right? The only caveat is there is a bit of a learning curve which I detail in this blog post and this post. There are now many brands on the market so I suggest you do your research. The ones I know and recommend are the Lena Cup, Diva Cup, the Lunette Cup, the Femmy Cycle Cup, and the XOFlo cup, based on the reviews of my clients and others.
Image credit: https://thewirecutter.com/reviews/best-menstrual-cup/
#5. UT Vibrance
I've talked A LOT about my chronic urinary tract infections back in my early 20's. I was on antibiotics every couple of months and it got to the point where I was scared to have sex because I didn't want to get yet another UTI! Then I discovered UT Vibrance – a complete game changer! Move over cranberry, a new super ingredient is in town – it's called D-Mannose, the main ingredient in UT Vibrance. It literally prevents the bacteria that cause urinary/kidney/bladder infections from sticking to the walls of the bladder and urinary tract. And it is clinically proven to be just as effective as antibiotics minus the crappy side effects – for example yeast infections. I recommend the powder form of UT Vibrance (not the pills) or you can just get D-Mannose on it's own. You want to aim for about 2g a day for 3-5 days or for 2 days after symptoms disappear. It's safe to take long-term and for kids who get UTI's too.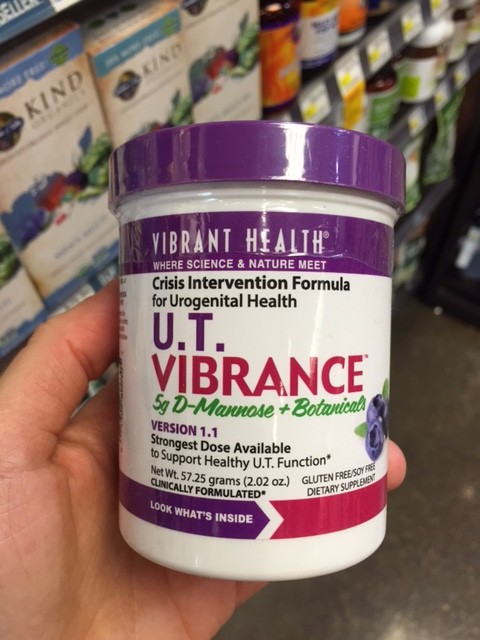 #6. Hot Water Bottle 
Did you know hot water bottles were invented in 1903? They've made quite a comeback in the 21st century because they are simple, practical and eco-friendly. They work wonders for cramps, or any sore muscles for that matter and they also keep your bed warm on cold nights 🙂 I know many women use heating pads for cramps but I don't recommend them because they emit EMF's (just like other electronic devices). While there is conflicting evidence that they are harmful to our health, I'm still not taking any chances when it comes to my ovaries. Besides, there are soooo many cool hot water bottles on the market today, you'll happily get rid of your heating pad.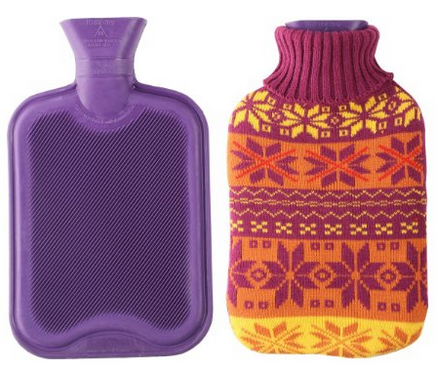 #7. Castor Oil Pack 
Another old-school remedy that's making a huge comeback because of it's tried and true healing properties. Castor oil has been used by traditional cultures for centuries to treat gynecological problems, promote normal menstruation, improve milk production and relieve breast pain in nursing mothers. It can even help with hair loss which is a big issue for many women today.  Check out the full blog post I wrote about Castor Oil and pick up me free Castor Oil Pack Guide here.
When castor oil is used topically, it's absorbed by the skin and helps ease congestion of the lymphatic system. I've seen it work wonders for women with fibroids, endometriosis, cysts, infertility, menstrual cramps and digestive disorders. I recommend this Castor Oil Pack Kit which includes the castor oil, flannel cloth and instructions. Remember, once you put the castor oil on and the flannel on top, put your hot water bottle over it for added benefit.
Note: Castor oil can have some side effects like skin reactions and GI discomfort so please be cautious.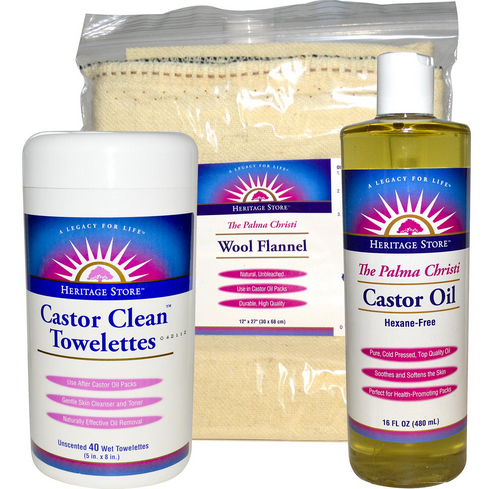 #8. Epsom Salt Baths
Yet another natural remedy that has been used forever! Epsom salts are actually pure magnesium and they're typically used in hot baths to soothe sore muscles. However, I have found them to be incredibly beneficial for menstrual cramps and PMS anxiety. I get into an epsom salt bath feeling crabby and crampy and emerge all calm and serene and ready for a good night's sleep. Just add a couple cups of epsom salts to your hot bath along with a few drops of your favorite essential oil and relax for 20-30 minutes.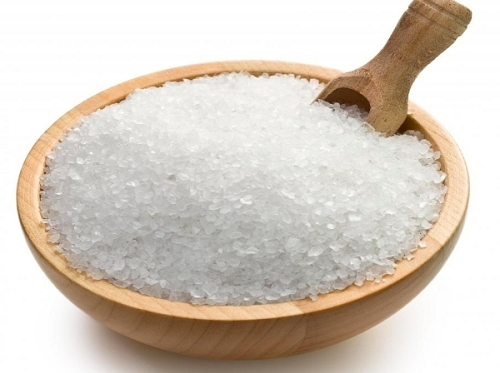 #9 Healthy Hoo Hoo (don't you just love the name??) 
Invented by my genius friend Stacy, this is my go-to line of gentle cleansing products for "down there". She founded Healthy Hoo Hoo out of genuine concern for the harmful chemicals found in other feminine cleansers on the market. These harmful chemicals and detergents can cause infections, irritation and have even been linked in some studies to certain cancers. Healthy Hoo Hoo is paraben and fragrance free and PH balanced to match our vaginal PH (slightly acidic, most soaps are alkaline) – this will help protect our vaginal flora and prevent those pesky infections. There's a foam cleanser, a gel wash and travel wipes for when you're on the go. Simple and effective! 🙂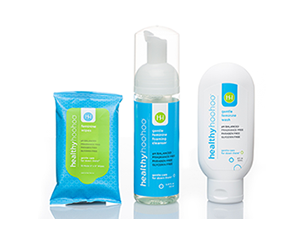 #10. Yeast infections/Bacterial Vaginosis 
Last year my ob/gyn casually mentioned to me that there was a yeast infection/bacterial vaginosis epidemic in her office. I wish I could say I was surprised but I'm not. The healthy flora in our guts and vaginas are under constant attack in our modern life, so much so that average Americans have 50% less gut bacteria diversity than humans who don't live in our fast-paced western world. Fascinating. The point is that we need to really focus on reducing bacteria-killing habits like eating sugar, refined carbohydrates and drinking chlorinated water. And instead focus on bacteria-boosting habits like consuming probiotic-rich foods and drinks and taking probiotics. Sometimes yeast infections and bacterial vaginosis happen though, so I recommend a couple products: Vitanica Yeast Arrest, Purfem Vaginal Probiotic (BV) and Optima Women's Probiotic.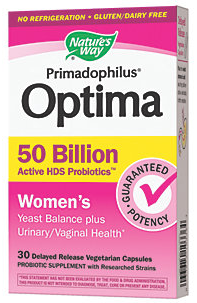 Alrighty, that about sums up some of the most useful products and remedies I've discovered over the years. 🙂