I've thought a lot about sharing what has been happening in my life since November, but it's never felt like the right time. Somehow I always managed to put it off until the next blog post or newsletter.
Well the time has come.
Before I delve into what's been going on, please know that I am a very private person and have been known to cry when hitting the publish button on personal posts! LOL I know, maybe a little dramatic but that's what's up.
I'll start with this – building a business is no joke. I have literally busted my ass for years trying to grow NicoleJardim.com. It has been a labor of love, but a damn hard one. I wouldn't change any of it though, because this is my passion and I believe this is the reason I was put on planet earth. I wanna help every woman I can get my hands on 🙂
Personal Stuff
Looking back, I would say 2015 was the year that broke me open in many ways. I now realize that it was all preparation for this next level of business and life I am moving into.
I moved to Argentina, launched three live programs, watched my best friend's baby come into the world, broke up with my boyfriend Haden, left Argentina, lived with my same best friend because my apartment in NYC was sublet for the whole summer (wasn't expecting the breakup!), moved back into my apartment, started to get back on my feet, and sold out my first live retreat in Costa Rica. All rather eventful…
And then, three days before the retreat, a very dear friend lost her husband suddenly to a heart attack. He died right in front of her. In case you're wondering, they are my age, so it was beyond shocking. I found myself caught between desperately wanting to go back to Antigua (where I'm from and where they live), and my commitment to my retreat co-leader (also a dear friend) and 14 women to show up and lead the retreat.
It was agonizing.
In the end I went to Costa Rica for four days (half the retreat), but got so sick on arrival that I could barely participate the entire time – cold, fever, body aches, lost voice. Yes, I had to lead workshops with no voice.
I then flew back to NYC, stayed at an airport hotel, and flew down to Antigua early the next morning.
I was not emotionally prepared for what I encountered there. My friend Rhea was inconsolable. I've experienced a lot of grief in my life, but there was nothing that could fix this. I stayed with her for eight days and it was a total blur of breakdowns, tears, funeral planning, trying to occupy her two kids, visits to the morgue, and people dropping by the house.
I never got better. In fact, I didn't start to feel well until the middle of December. Not surprising considering the circumstances.
All this time – between October until the day I got the awful news – my ex-boyfriend was trying to get back together. At the time, I wasn't sure what to do because I was only just starting to feel like myself again after our breakup in June. When I got the call that my friend's husband had died, Haden was my first call. He literally arrived in Antigua a few days later and he was the glue that held us all together during those first few weeks.
You know when you say "I would not have survived without that person."
Well, I for sure would not have survived without Haden for those eight days. He cooked, cleaned, looked after the kids, bought groceries, answered the phone, ran all the errands and was generally our knight in shining armor.
A few weeks later, I came back to NYC for work and meetings. And then I went back to Antigua for Christmas. Haden and I decided to get back together during that time. <3
Now we needed to tackle the biggest hurdle of all – him coming back to the US for the first time in 20 years. Without going into too much detail, I'll just say that he worked for an online gambling company in Antigua many years ago, and managed to get himself indicted by an overzealous FBI agent. Getting back together with me mean't he finally had to face the music in the US – come back, plead guilty, and potentially face some jail time. No fun.
So after what seemed like the longest two months, we flew back to NY on January 14th. Interestingly enough, this was the anniversary of my dad's death, and I hoped he'd be looking out for us and we would be able to add something good to this day.
We arrived and Haden was escorted by the FBI through immigration and customs and taken to a jail downtown for the night. I was completely freaking out and didn't sleep at all that night. The next morning his family and I headed to the courthouse for his bail hearing. Finally, at 3pm he was released on bail and free to go!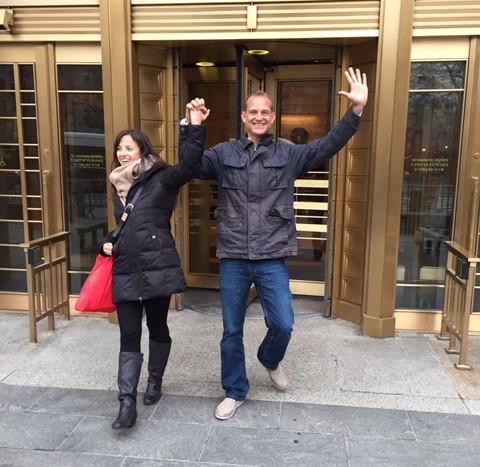 We've spent the last three months playing tourist in NYC, meeting each other's friends (he grew up in Boston), and loving life! This was the missing piece in our relationship and I finally felt complete! No more limbo. We still have a sentencing hearing in May, but our fingers are crossed for probation.
Business Stuff
In the meantime, I was in the midst of my biggest rebrand and website redesign ever – I was working with a web designer and branding expert, a copywriter, revamping my Fix Your Period programs, putting together my brand new opt-in (the Fix Your Period Quickstart Kit), and simultaneously running my Apprenticeship program. Whoa!
And here I am today, in disbelief that:
1) I survived the last six months and
2) that my new website is finally here!
I learned some really hard lessons about what is and is not important in life during the last six months – I learned that working to the brink is a terrible idea no matter how scary the deadlines are (I keep having to learn this one!), I learned that the people closest to you are everything, I learned that you'll get it all done but if not there is always tomorrow, I learned that you simply must practice a great deal of self-care especially when the going gets tough-no excuses, and I learned that I can no longer take my good health for granted (that's a whole other blog post).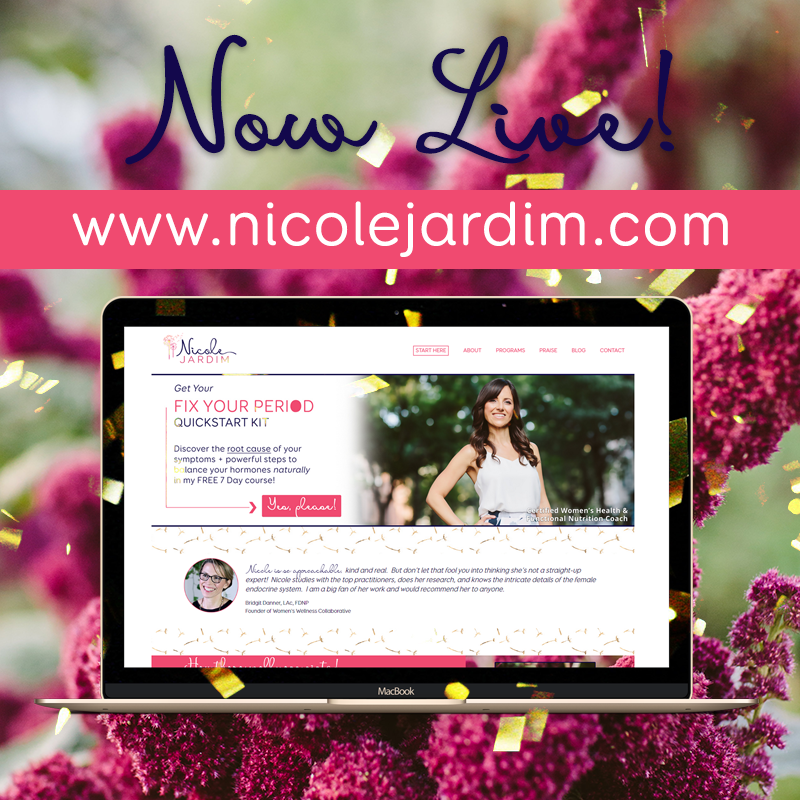 My Why and My Wish
I started this business five years ago with a desire to help just one woman! This has multiplied thousands of times in such a short span of time that my head spins just thinking about it.
The inspiration for my new site comes from the dandelion — because so much of both our fertility and our cycles has to do with A WISH. We wish for better periods, vibrant health, and to get pregnant naturally or avoid it without having to use hormonal birth control. And so much more!
I wanted my site to be comforting because many women arrive looking for solace and information, and some may be in a vulnerable position. At the same time, my site had to have the feeling of fun, femininity and sophistication, because while our hormonal health and overall wellbeing are serious business, at the end of the day girls just love pretty things 🙂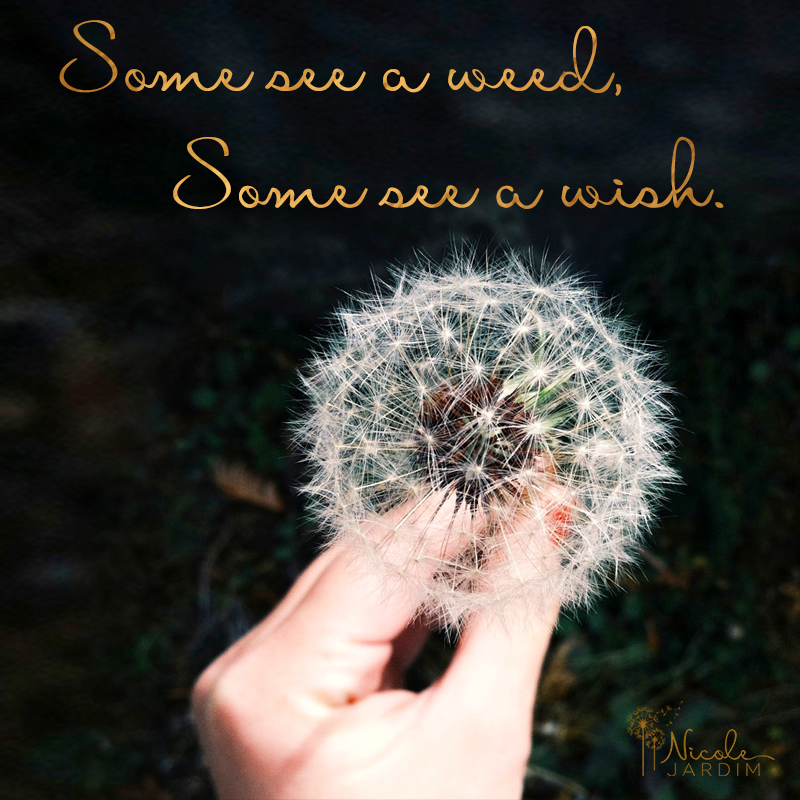 And there you have it – the last six months of my personal and business life in a nutshell. Pretty bananas huh?
My wish for you today and always is to fully own and talk openly about your period – the positive and negative stuff, and to feel empowered and in control of your health and your body. This is why I do what I do – so that women everywhere can cultivate a deep understanding and respect for their unique feminine bodies.
xoxo,