Have a question that you desperately want answered but you don't want to go through the hassle of making a doctor's appointment? And Google is no longer cutting it!
Or maybe you have a UTI, yeast infection or some other minor condition that you need a prescription for stat?
Or perhaps you don't have access to a nutritionist or physical therapist where you live, and you need some advice on a certain food or random joint pain? 
Well, hold onto your knickers girlfriend because I have a revolutionary solution to all of the above and more!
Ready?? 🙂
I want to introduce you to…Maven – the first digital clinic for women
Told you it was cool!
On Maven, you get access to vetted health and wellness providers via video and private message. You can get your questions answered, or get a prescription.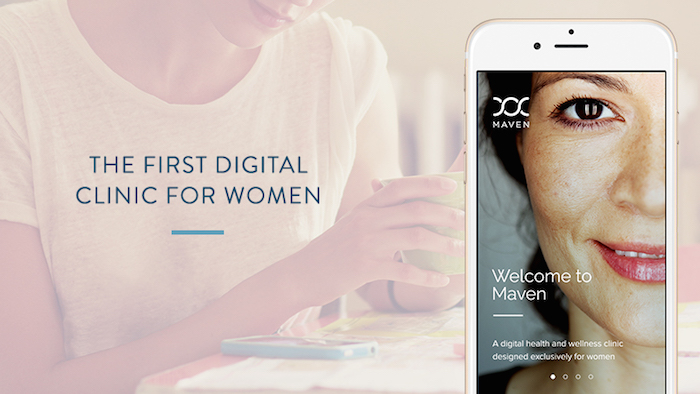 Their network of providers includes nurse practitioners, OB/GYNs, pediatric nurse practitioners, nutritionists, physical therapists, mental health specialists and pregnancy specialists like doulas, midwives, lactation consultants, and more.
You don't need insurance to try Maven (appointments are generally cheaper than a co-pay – hallelujah!) but if you get a prescription, it's covered by your insurance!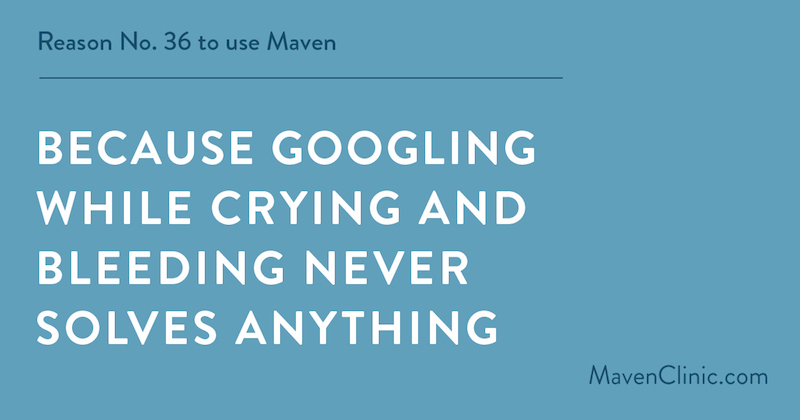 Appointments range from $18 for 10 minutes with a nurse practitioner, $35 for 10 minutes with a doctor, $25 for 20 minutes with a nutritionist, physical therapist, lactation consultant, or doula, or $70 for 40 minutes with a mental health specialist.
My experience
So I've got some pelvic floor issues (but who doesn't right?), and I figured I'd make an appointment with a pelvic physical therapist on Maven to get her take on it. In the video below, you can see how easy that whole process was.
[fusion_builder_container hundred_percent="yes" overflow="visible"][fusion_builder_row][fusion_builder_column type="1_1″ background_position="left top" background_color="" border_size="" border_color="" border_style="solid" spacing="yes" background_image="" background_repeat="no-repeat" padding="" margin_top="0px" margin_bottom="0px" class="" id="" animation_type="" animation_speed="0.3″ animation_direction="left" hide_on_mobile="no" center_content="no" min_height="none"]
When it came time for my appointment, I opened the app on my phone and got a video call from Karen, my physical therapist. We had a great time chatting, she answered all my questions and gave some really helpful (and doable) advice.
Since my appointment with Karen, I've found myself wondering what else I can come up with just so I can make another appointment on Maven! 🙂
A special deal for you
I've partnered up with Maven because I freaking love it so much (and think you will too!), and they are generously offering you, my gorgeous readers and followers, a huge discount off your first appointment and a complimentary swag bag! It includes: a kale tote bag, a Maven water bottle, a notebook and pen, and magnets.

Here are the deets along with a few rules:
Discount code is NICOLEJARDIMVIP – enter it when booking
The offer is only good for first-time users
The code is worth $25 in credit, good for a free appointment with most of Maven's practitioners (not MDs, or therapists).
You have to book your first appointment by June 2nd to get the swag bag (it's a limited time offer).
However, you can use the code to get $25 towards your first appointment forever.
So now you have no excuse not to make an appointment, because let's face it, the diagnosis on WebMD is always cancer! Naturally, I want to hear all about your appointment and what you thought of Maven! Share your Maven story with me in the comments below, or in my free Know Your Flow group.
xoxo,