And just like January, it's also the month where we vow to get back to working out consistently, and eating better than we did in the summer time. Well, at least until December rolls around haha!
Last week Thursday September 14th I celebrated my birthday, so I view this as my official end to summer (because, birthday cake and prosecco!), and….now I need a little boost. Okay, maybe a big boost to get back into consistent cooking and exercise.
I feel like this is the perfect time of year to uplevel meal planning, try new recipes and kickstart personal care routines, which is why I'm calling it Self-Care September.
I'll be sprinking lots of healthy fairy dust all over you for the rest of the month: programs, recipes, products, and inspiration to kick off this new season ahead.
The first resource I've got to help you up your game, and focus on all the goodness that this month brings is called The Ultimate Healthy Living Bundle.
What's the Ultimate Healthy Living Bundle??
Its your chance to get a complete library of expertly curated health and wellness resources for one teeny tiny price (just $29.97!).
You sort of need to see it to believe it, but the bundle includes over 100 digital products like e-courses and e-books worth nearly $3,700!
And, I have a feeling you're going to LOVE this bundle, because it is packed with tons of women's health and hormone balancing resources!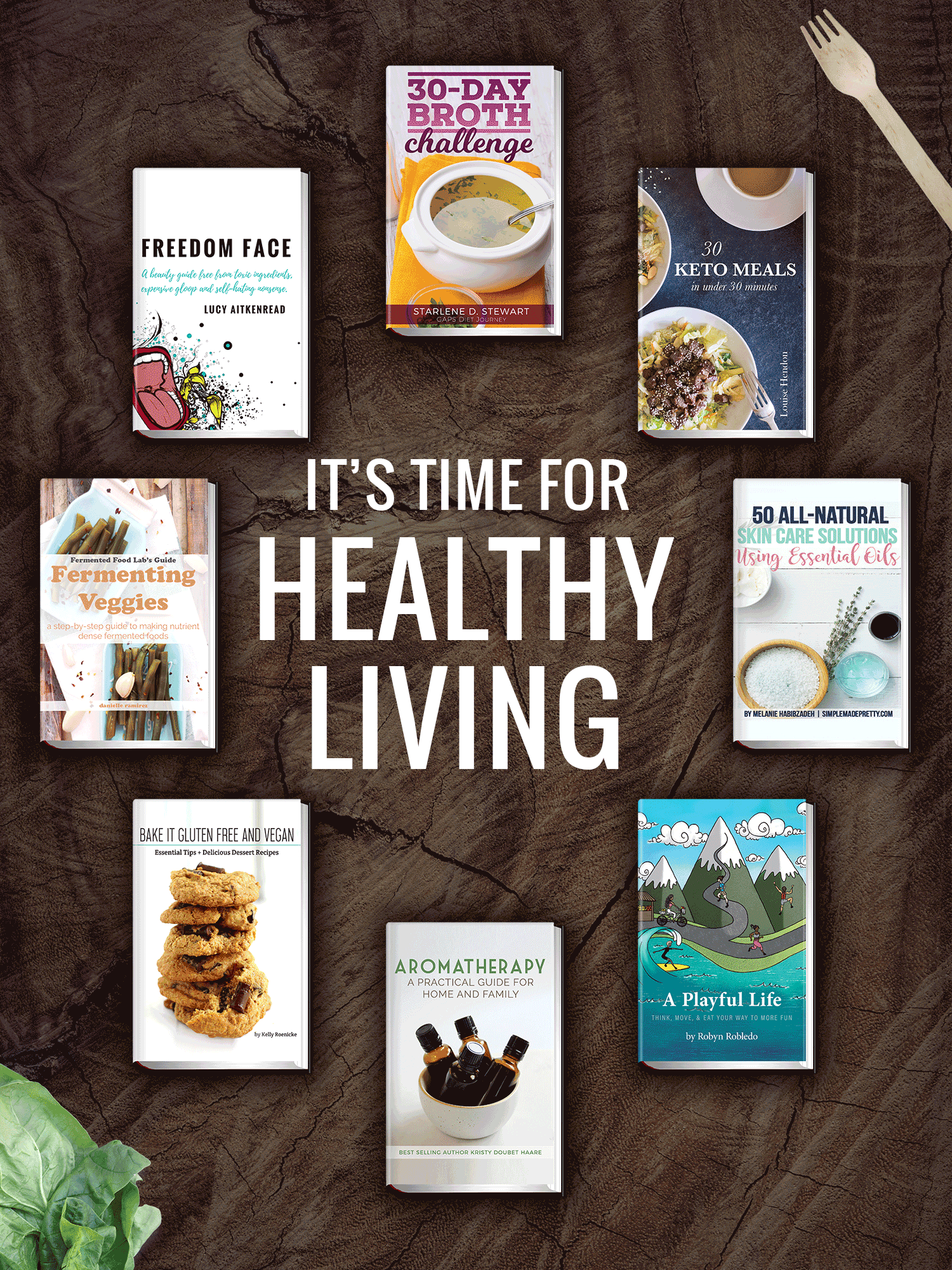 For the cost of a small bag of groceries, you'll get a complete healthy living library to help you:
prepare whole & delicious real food (tons of recipes)
balance your underactive thyroid and exhausted adrenals
prime your body for complete hormonal wellness
discover natural and non-hormonal birth control solutions
prepare for a health pregnancy, birth, and post-partum
learn about meal planning and weight loss
plus learn about gut health, probiotics, different diets & natural skin care!
The combined value of everything in the bundle is nearly $3,700, but you get it all for a ridiculous 99% off – just $29.97.
My Ditch Your Hormonal Birth Control Protocol is included, and that program alone is worth $67. You won't find a better opportunity than this to start making healthy changes. You can find out exactly which e-books and e-courses are included in the Ultimately Healthy Living Bundle right here!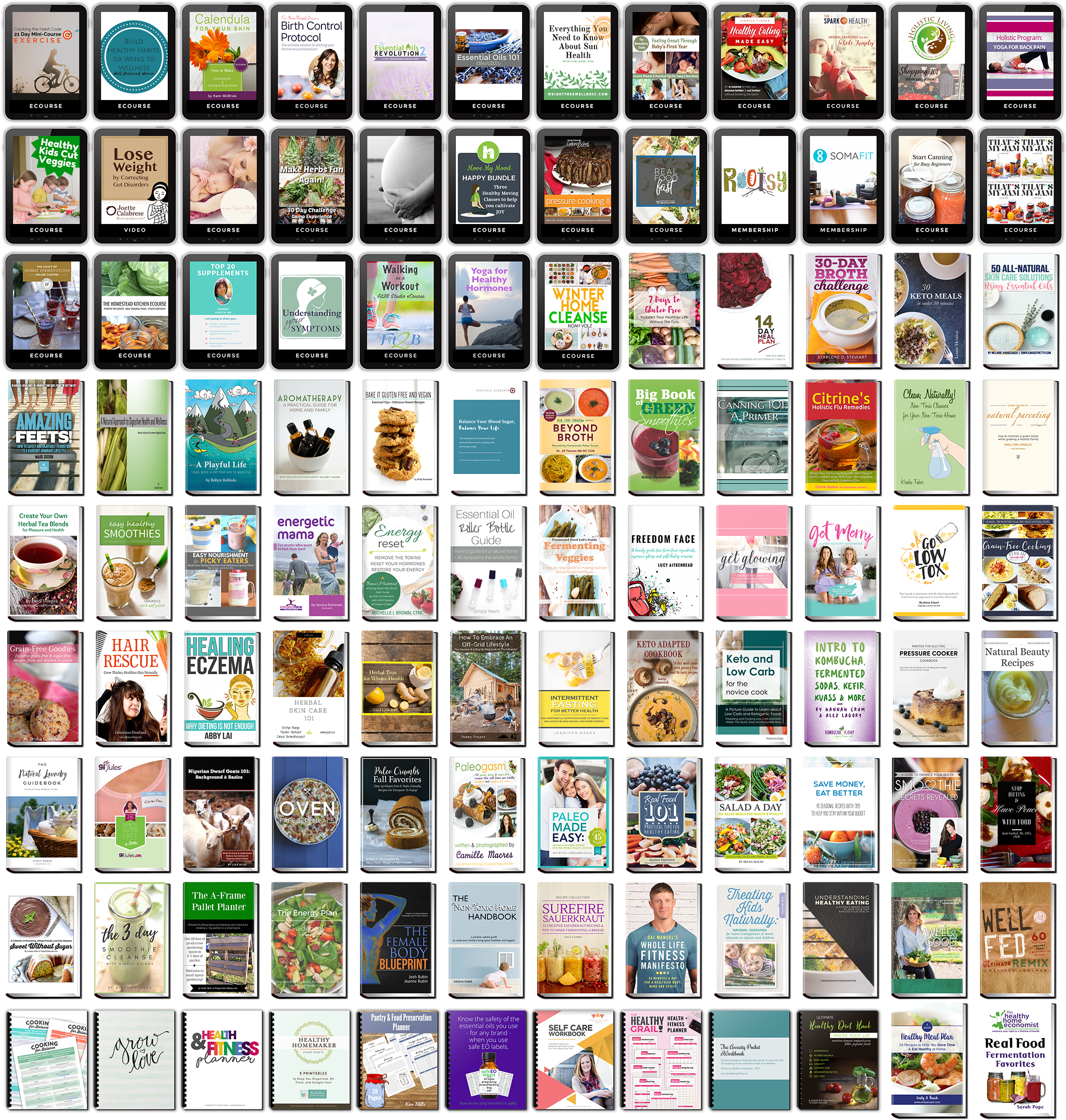 Worried about information overload?
Don't be…there's a handy Getting Started Guide to help you take action right away. Think of this as a very valuable collection of books that you will now have access to forever. Yup, your virtual library.
You also get bonuses!
3 Free Digital Guides from Experience Life Magazine ($27.95)
FREE 1-month Subscription (includes 2 cartons of broth) from Kettle & Fire ($20.00)
FREE Bottle of Kombucha Pro and/or Free Kombucha Tea Blend from Get Kombucha ($29.95)
FREE 2 oz. Immune-Biotic Herbal Tincture from Earthley ($14.99)
FREE Grove Collaborative Cleaning Concentrates Bundle, Grove Spray Bottle with Silicone Sleeve, Microfiber Cloth + 60 Day Vip Trial (with $20 purchase) from Grove Co. ($30.00)
FREE $15 Site-Wide Credit from Bloom Naturals ($15.00)
FREE 1 oz. Bottle of Beard Oil (any scent) from Hobo Beard Oil ($16.95)
FREE 8 ounce Bag of Red Gelatinized Maca ($15.00)
FREE YELO Scrub + Mask from Orglamix ($21.00)
Besides being so incredibly helpful and inspiring, one of the things I like best about the bundle is the price. Because the bundle is around for a short time only, you get access to $3,700 worth of high-quality eBooks, eCourses and printables for a whopping 99% off!
Here's how it works:
Visit the Ultimate Wellness Bundle website, take a quick look at all the goodness that comes in this package, then click the green "Buy now!" button to go through their simple and secure 3-step checkout process.
You'll receive an email with a login to their online access portal, where you'll begin downloading your eBooks, signing up for your eCourses, and redeeming your free bonus offers.
Use the Getting Started Guide to pick the topic you want to tackle first and start making healthy changes!
You've only got SIX days to get this bundle!
This year's edition of The Ultimate Healthy Living Bundle is available to you only until Monday September 25th at 11:59pm EST, so get on it girl! After the sale ends you'd have to buy all of these products individually.

It's even backed by a full money-back happiness guarantee, so you can make sure it's right for you. No one should have to put off a healthier lifestyle because it costs too much or they can't get the help they need.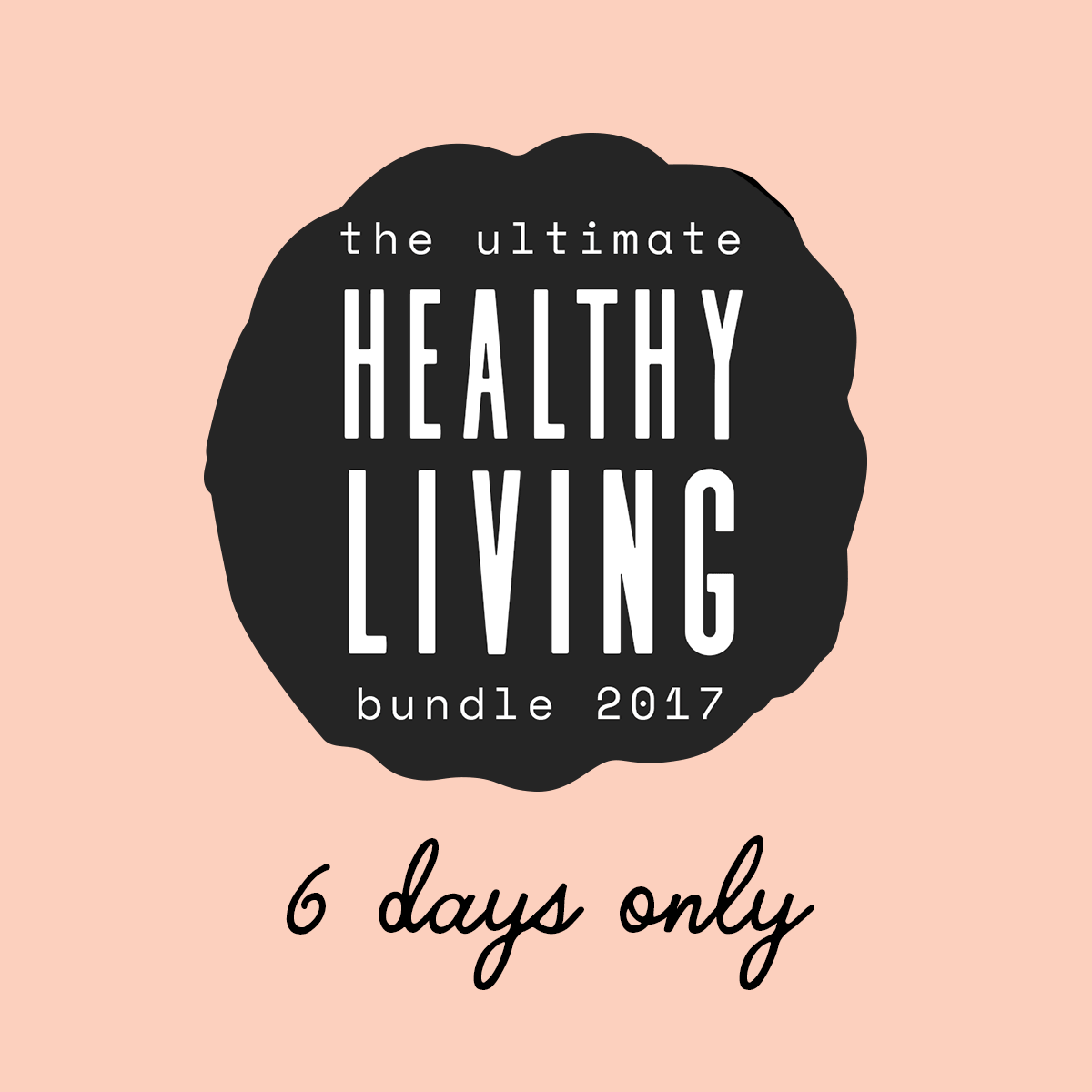 I've felt so much better by making changes to the way I eat, the products I use, and how I take care of myself over the last ten years. It's made all the difference in the world to my health and hormones, and I want the same for you and your family.
xoxo,