Last July Haden and I took a road trip to Kentucky for a family reunion. In case you're wondering, his great grandfather is from Kentucky. I just found this out a few weeks before our trip – ya think you know someone!
That's not the point of this story though. I'm telling you this because for the first time in our road tripping history (some 8 odd years), we did not buy a single plastic water bottle along the way. Nor did we use any plastic bags, cutlery, containers or straws. 
A pretty big deal when driving halfway across America, or any country for that matter.
I've always been a straw hater, but earlier this year I made a commitment to buy as many reusables as I could. Our bad habits are literally choking our planet (and our endocrine systems), and we have to do whatever we can to stem the flow of this stuff into our environment (and bodies).
I tested a bunch of products and compiled a list here for you. Or check them out below. Okay, off the soapbox now. Enjoy!
Ditch the Endocrine Disruptors
I am pretty sure I don't need to tell you about the negative effect of plastic on your hormones right? This is kind of like a Swell water bottle but cheaper. I have literally gotten compliments on it from women in every country I've visited.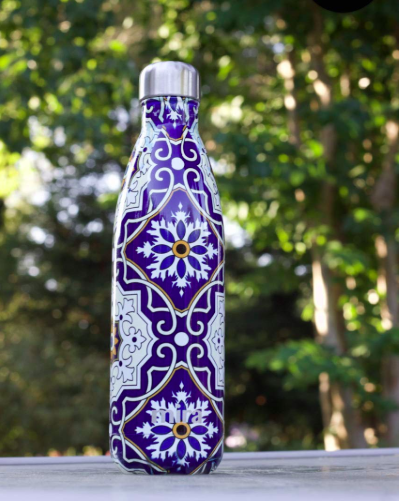 It's the perfect size and comes in a range of really pretty designs that us girls love. I bought the Mandela design (pictured) in case you're wondering. 
Do you know that the water coming through your taps contains a ton of undesirables? Chlorine is just the tip of the iceberg, and it's bad enough! Chlorine kills everything in its path, including your healthy gut bacteria and the bacteria living on your skin and in your vagina (when you take a shower or bath).
Let's not even mention the potential for other chemicals like fluoride, viruses, parasites, PCB's, heavy metals, BPA, and prescription medication residues. Ugh, so gross. These all affect our health & hormones in a variety of ways, so the goal is always to reduce the risk of exposure to toxins that will mess with your hormones.
Berkey is one of the BEST water filter brands, and once you taste the water you'll wonder how you ever lived without it. No joke lol!
I use and recommend the Berkey shower filter and the Big Berkey for drinking water.
Last year I made it my mission to get every last bit of plastic out of my kitchen (well, really out of my life). I found Bee's Wrap and haven't looked back. They are the perfect replacement for plastic wrap and they work great. I wrap all my food in them (half a lemon, avocados, baked goods etc), and then wash the wraps afterwards with soap and water. Super easy way to ditch the plastic wrap and save your hormones!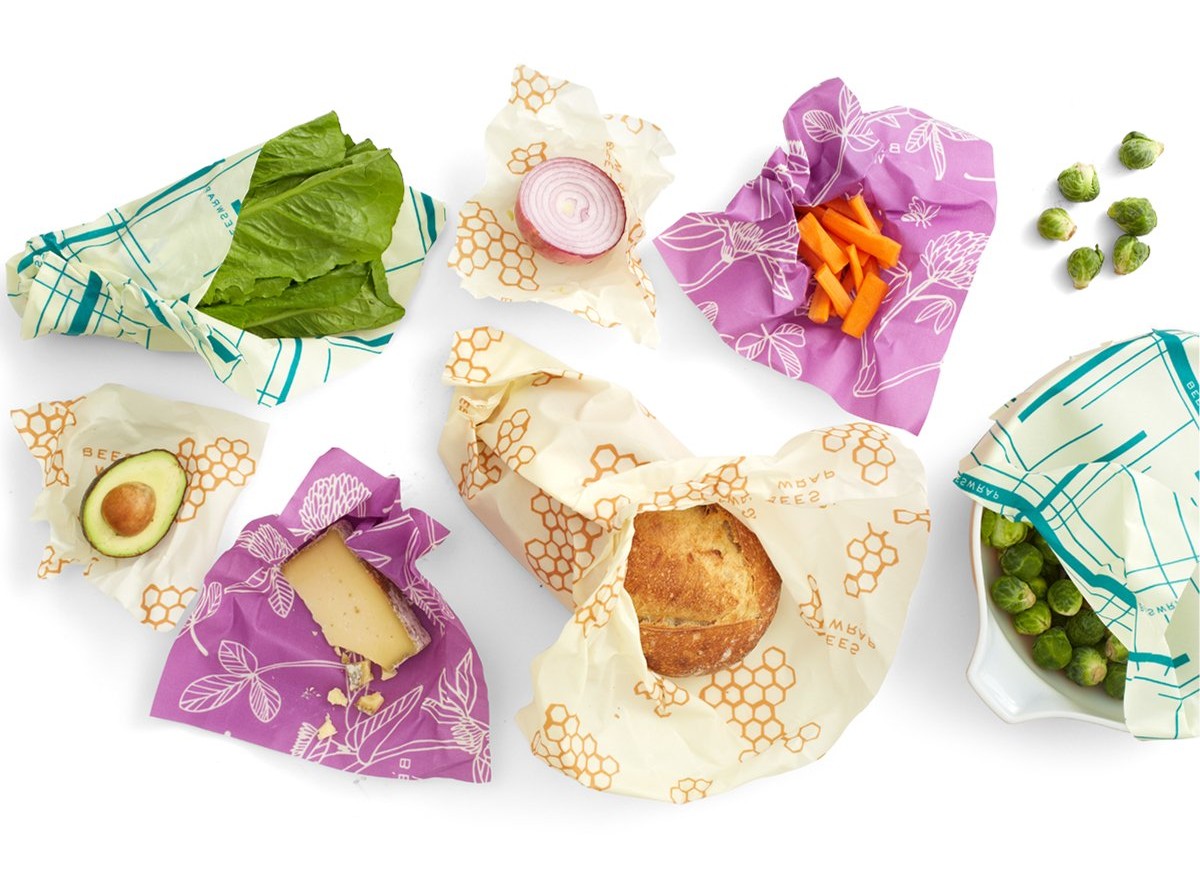 Buy a set of Bee's Wrap for yourself or a friend who wants a more sustainable kitchen.
Like I said, plastic is so passé. My glass storage containers are fab, but walking around NYC with glass containers in my bag is a recipe for back problems, so the silicone containers work super well for me.
This great little 4-piece set is what I bought but there is also this cool set too. 
Buh bye Ziploc plastic bags, and hello silicone reusable storage bags. These are perfect for storing all your food sans plastic and sans destroying our environment. Can you imagine if we all just stopped using those darn plastic bags? We'd likely not have a plastic island floating in the Pacific.
This is the set that I currently use.
So this is a newer thing for me, but it had to be done. I cringe every time I am grocery shopping and have to use like 5 plastic produce bags. Do you? Well, thankfully there is a reusable option – cotton mesh produce bags!
I've been shopping with these babies for a few months and feel SO much better about my reduced plastic bag consumption. Plus, I avoid touching all that plastic – not good for your hormones!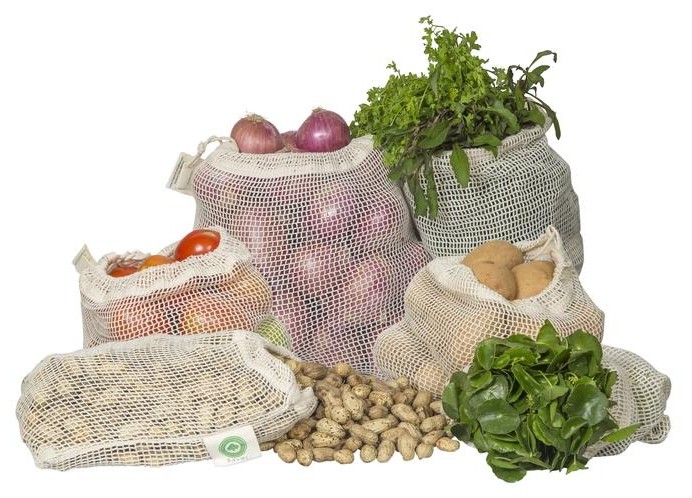 I use these cotton mesh reusable shopping bags. 
I am super proud of myself when eating on the run or while traveling with my bamboo knife and fork. I know this is likely extreme for many of us, but is it really when you consider that 40 billion individual plastic utensils are produced each year and most are thrown away 
 (aka end up in our oceans).
Here is the set of bamboo utensils I carry with me in my purse. They even make a kid's version.
I don't drink coffee but will get a tea every now and then. This particular brand seems to be really great and I've not had any complaints about the cup so far. It collapses down so it's really easy to travel with. If you think of the nearly 60 billion coffee cups/lids that Americans throw away every year, this collapsible silicone cup seems pretty damn great. Don't ya think?