Even if your symptoms seem beyond help. Even if period problems run in your family. Even if you've tried just about everything already. It's not Game Over and you should not just give up.
Take the quiz now to uncover what's really causing your symptoms . . . and reveal a clear path to fixing your period problems naturally.
You feel like your body is broken
… And you're clueless about
what to do next.
All you know is you can't carry on living like this. You imagine every day what it would be like to live a life without having to wonder "how bad will my period be this month?," "will I even have a period this month?," 
and "maybe I should cancel that girls' weekend just in case?." And even when you've made it through this month's period in one piece (just about), you're already dreading next month.
You're Stressing About
your nightmare periods
When you talk to your friends about this, you're bombarded with the word "normal." Struggling through that time of the month is "normal." Needing medication and time off is "normal." And you just need to get on with it because it's all a "normal" part of having a uterus of course.
So you really have to just live with problem periods, like, forever? That's it?
You Know Something Is


Wrong In Your Body.
And you're desperate to get it sorted now.
Because what if you do nothing about it and then you run into fertility problems later or some other major problem that could have been avoided? But when you visit your doctor, you're barely listened to. Your test results come back normal (how is that even possible?). The doctor waves away your concerns with a "yeah, that's pretty common" before whipping out a prescription pad. But you're certain that a pack of tiny pills is not the answer for you.
You've Tried Being More
Proactive With Your Health
You've switched up your diet and taken supplements. So you hunt for the answers on Google every night, trying to connect the dots. Because you can't stand being in the dark any longer. Each night, you feel more and more alone on your quest for answers.
Well, you don't have to go it alone anymore. Because you found your way here.
You're in the right place
If you experience
And Achieve Healthier Periods 100% Naturally
Finally, get a clear action plan to fix your periods without the typical "take a drug and brush the problem under the rug" approach.
Go through the quick quiz to find out what's up with your hormones and period
Discover and fix the root cause of your symptoms
You'll then get an easy-to-understand overview of how your hormones work together in your body along with what might be behind your imbalances. Once you have this info, you can move toward getting your hormones working for you!
Say buh-bye to your period problems
Now that we've laid the foundation in steps 1 & 2, we'll build upon it with specific solutions for your unique issues. I'll guide you through simple (but very effective) diet and lifestyle changes so you can begin balancing your hormones and put your period problems in the rearview!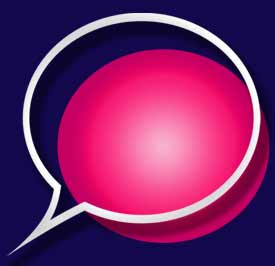 Nicole's coaching,
Book, and programs
have helped women who were once where you are:
"I had been on the birth control pill for 6 years and I was TERRIFIED to get off. The last time I came off the pill my skin broke out in horrible cystic acne, and I gained 10 pounds. Nicole empowered me with the knowledge I needed to support and heal my own body. For the first time I actually know what it feels like to have a healthy period. I also no longer suffer with migraine headaches, bloating, or cramps. I seriously feel like a new woman!!"
Melanie H.
"I've had PCOS for 15 years, and had been trying to conceive unsuccessfully for two years following a miscarriage. I had a long menstrual cycle and I felt like my hormones were beyond my control. Nicole really knows her shit. Within 2 months of starting the program I became pregnant naturally, and the healthy habits I set up then have led me on to a healthy and happy pregnancy."​​
Sophie C.
"Nicole happened to me right when I was journeying through a very difficult time in my life. I was overweight, my face was full of acne, and I was suffering from iron deficiency anemia, acid-reflux, and heavy, painful, and irregular periods. She patiently answered my zillion queries about my ailments and provided solutions that actually worked and which did not involve taking pills with a thousand side effects. I am losing weight, my acne has subsided, my sugar cravings are down, my period is lighter and less painful, and my acid reflux is almost gone."
Dee B.
from the cycle of period misery
You shouldn't live in fear that you'll be dealing with hellish symptoms forever. Suffering does not have to be a mandatory part of your journey and you have the power to bring about a big change for yourself and begin a new chapter in your period story.
Take the quiz to unveil the real cause of your symptoms and start your journey toward periods that are "no big deal."
Meet Nicole Jardim


The Period Fixer
Certified Women's Health Coach & Author
Nicole is a Certified Women's Health Coach, writer, speaker, mentor, and the creator of Fix Your Period, a series of programs that empower women and menstruators to reclaim their hormonal health using a method that combines evidence-based information with simplicity and sass.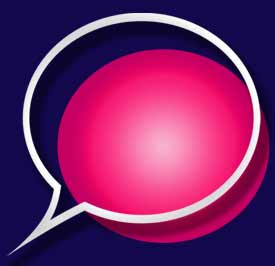 These ladies Achieved
life-altering Results
WITH NICOLE'S expert GUIDANCE:
"I've been suffering with PCOS and painful heavy periods for about 4 years. I've researched and tried a lot of different things in an effort to relieve the symptoms. I decided to [...] try the natural approach and deal with my body as a whole and through the laws of attraction I connected with Nicole. This chick is awesome. She helped me to really pinpoint what I should eliminate from my diet and what I should include in it." Note: Sharna got pregnant naturally and had a healthy baby boy!
Sharna O.
"In just 6 months of implementing (almost) everything I learnt from Nicole, I had cleared up my acne, my hives were gone, I was no longer so fatigued (this for me is still a work in progress though), my gut was beginning to heal and I GOT MY PERIOD BACK. Although I am still not regular, my period returning was a sign that my body was healing and that I was on the right track. "
Monica Y.
Take Charge
of your health
and balance your hormones naturally
Dismissive doctors and drugs aren't your only options. You don't need to pray that you'll be taken seriously or live with side-effects from pills that aren't working for you anyway. You can (and should!) take your hormonal health and happiness into your own hands.
You can empower yourself with all the answers you need to solve your own problems. Take the quiz to start figuring out what's up with your period.​