The holidays in New York City are really something to behold. There's the tree and ice skating in Rockefeller, the Empire State Building all lit up, the Broadway shows and the Radio City Christmas spectacular, the outdoor holiday markets, the decorated windows at all the departments stores, and….the shopping.
Yup. There is A LOT of shopping.
While I prefer to purchase most things online (NYC is challenging to navigate on a good day! LOL), I live for the holiday markets and the glittery, enchanted department store window displays.
Ultimately though, online shopping is where it's at, so I've created a compelling list of fabulous health and wellness must-haves for 2020. These are all products I've discovered over the years or more recently, and LOVE.
I hope my Healthy Hormones Holiday Gift Guide is as helpful for you as it has been for me!
Happy Holidays!
xoxo,

Easily navigate to each of the sections below…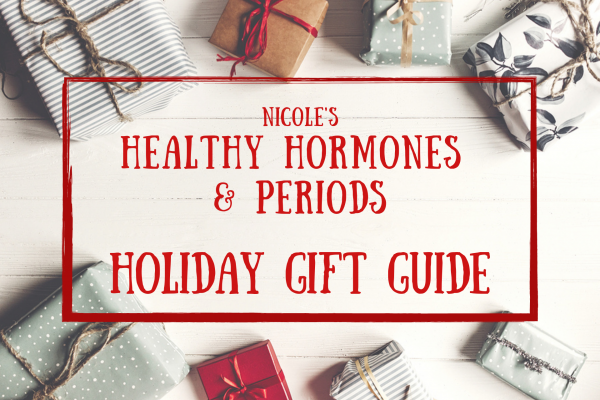 Happy Periods & Hormones
#1. My book Fix Your Period – Find a retailer in your country here.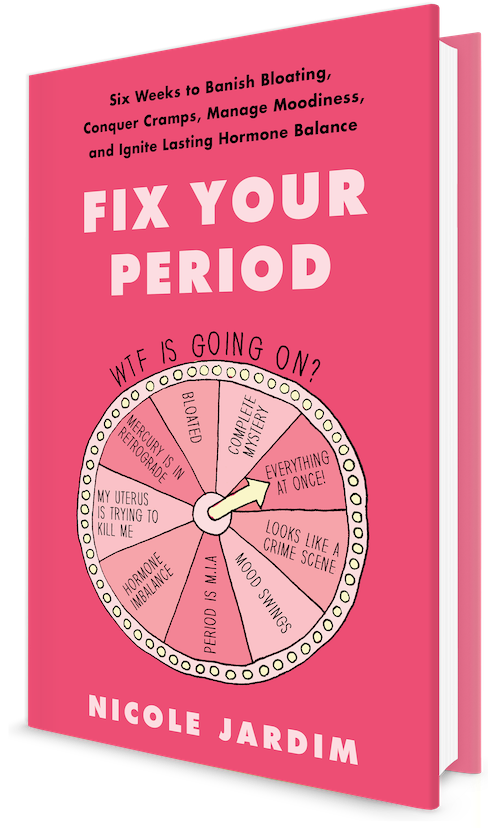 There are not enough exclamation points for this statement. Haha. It is the ultimate guide to addressing almost every period-related problem or condition from a holistic perspective. It's got a 6-Week plan that will 100% improve your overall and hormonal health and I can't wait for it to be in your hands.
If you've been following me for any length of time, you know that I'm très obsessed with my Daysy. This powerful little device accurately tracks proven signs and symptoms of fertility on a day to day basis. Once it learns your cycle, it will give you a red or green light to indicate your fertility status.
Wanna know more about the Daysy and get a HUGE 20% off? Read my review about it here. You will get $66 off the price of the Daysy until December 6th. Their biggest sale of the year!
AND DON'T FORGET – Bundle the Daysy with my Fix Your Period Program and save $100 or bundle it with my Birth Control Protocol and save $20. You'll find everything on their site.
#3. Period Undies
Periods and all things period-related are truly having a moment. And it's about bloody time. Ha! Can't help myself. I've been using Thinx period undies for a number of years, and more recently I added Modi Bodi to the mix. These are an investment so I suggest starting with 1-2 pairs to see how you like them. You'll soon find out that they are sooo worth it.
Each company makes different styles and colors.
Check out Thinx here and get up to 15% off when you get the a set of their most popular styles.

You've got six different sets to choose from!
I like the Cotton Thong for lighter days, the Cheeky and Cotton Bikini for light-medium days and the Hiphugger for heavier days.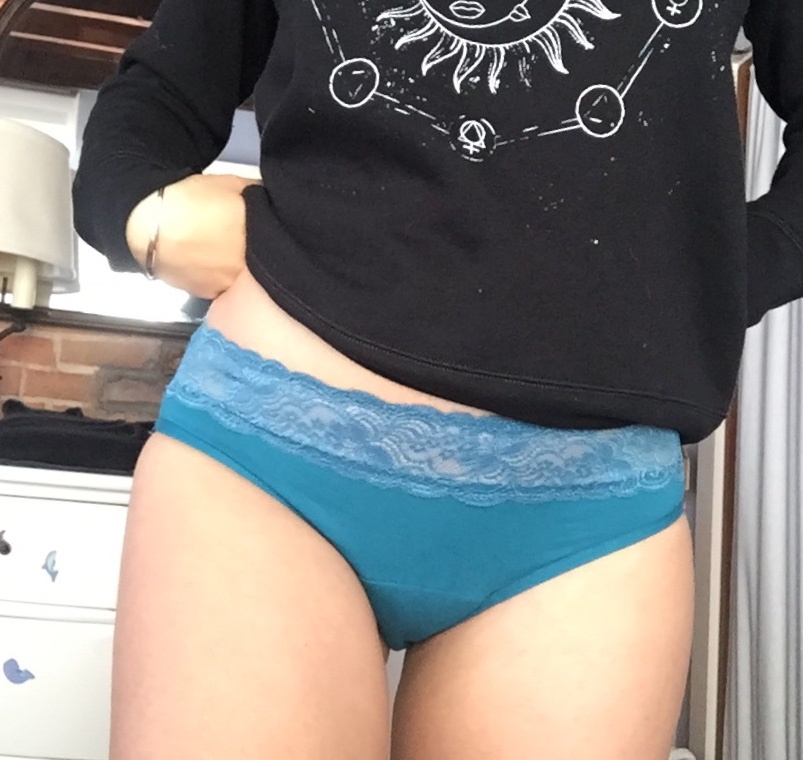 Check out Modi Bodi here!
I like the Classic Thong for lighter days, the Classic Bikini or Boyshort for light-medium days, and the Sensual High Waist Bikini for heavier days or overnight. I love that Modi Bodi undies have a panel in the back of their overnight undies – it's amazing for preventing leaks on your bed.
Speaking of periods….if you're following my work, you're likely in the market to make yours better. I've been using castor oil packs for ages and so have many of my clients, and the results are nothing short of miraculous in many cases! Significantly reduced period pain and lighter periods are at the top of the list of benefits.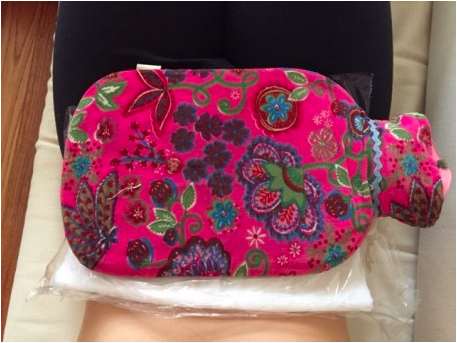 You can get a kit to make your own castor oil pack right here.
Cravings got you down in the second half of your cycle? Well, Moon Cycle Bakery is here to save you from yourself. No joke. Their healthified premenstrual-focused foods are so good you won't believe your tastebuds (or the amazing ingredients). Yes ma'am, they have a whole library of ingredients so you can learn which foods are great for different phases of your cycle. Think turmeric, pumpkin seeds, sweet potato, ginger, cacao and more–and all their treats contain one or more of these powerful ingredients.
All I ask is that you try their chocolate cups and oatmeal cookies at the very least. #fanforlife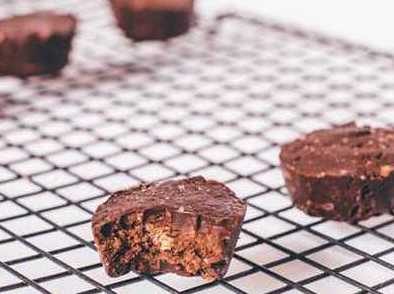 Get your Moon Cycle treats here, and use code NICOLE20 for 20% off your order!
My latest addition to the period/fertility tracking pack is the Ava Fertility Bracelet, which I have christened the fitbit for your menstrual cycle and fertility. It measures parameters such as body temperature, breathing rate, and heart rate variability amongst others, which all change depending on which menstrual cycle phase you're in (follicular or luteal). It is great for….
Read about my Ava experience and score a $30 discount between Friday November 29th-Monday December 2nd with code hcajardim at checkout. The normal discount you get is $20 so wait til Friday! 
A few years ago I became acquainted with the MyoBuddy, and girl, my description will not do it justice. You kind of have to see it in action to know what I mean.
My video shows that the Myo Buddy means business, right?!
Think of it as a massager and fascia blaster all in one – it eases myofascial pain, muscle soreness and cramps. You might never need a professional massage again! And what's really cool is it can be used to soothe and possibly reduce menstrual cramps in the short and long term. It's an investment but REALLY worth it.
Plus get the following discounts:
+ free shipping + no tax with the code Nicole100. You'll save up to $170 which is their lowest price ever!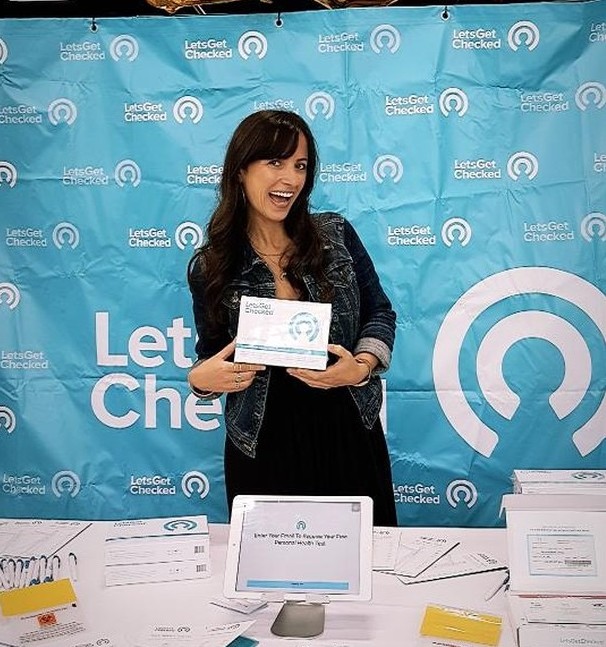 In my world, gifting someone a hormone health test kit is not weird! Especially when this person is dealing with symptoms that are disrupting their life.
Let's Get Checked is an at-home testing company with a ton of different tests on offer – think female sex hormones, thyroid, cortisol, vitamin, liver and so many more tests. They've got a full fleet of them.
I think an excellent place to start is with the Female Hormone Test and the Progesterone test. These will give you a good idea of what's going on with your key female sex hormones. They have nurses on staff who will call you with your results and an explanation of them. Easy peasy!
It's your lucky week – get an amazing 20% off using code Hormones20 with every order.
If you missed the live event I did in early November with Dr. Lara Briden, Dr. Jessica Drummond and Lisa Hendrickson Jack, now is your chance to get your hands on the event replay. We've got four individual presentations + PDF slides from each presentation, along with a panel Q&A.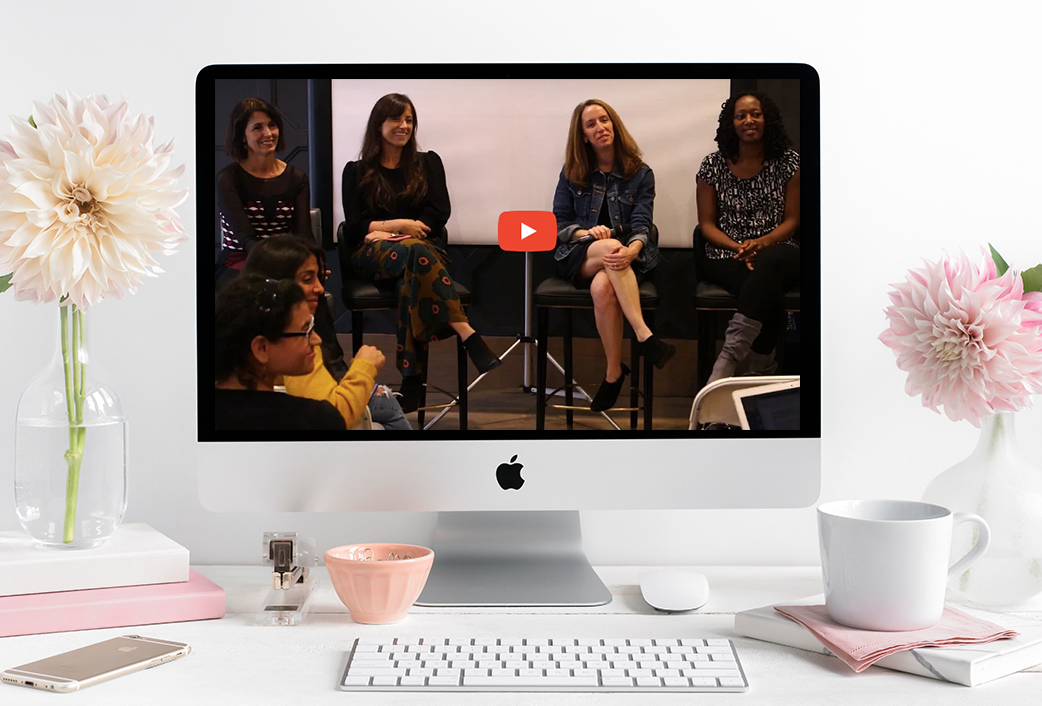 The goods – Four hours of mind-blowing content about your periods, ovulation, hormones, how to live in sync with your cycle, birth control options and you'll see Lisa showing us how to properly put a condom on + reminding us that you cannot use oil-based lubricant (hello coconut oil) with condoms because it breaks them!
Purchase this valuable event video here for just $20! 
This is a uniquely formulated cream with DHEA (the precursor hormone to estrogen and testosterone), alpine rose stem cells, coconut oil, vitamin E, Emu oil, and shea butter….minus the toxins that are typically found in these kinds of creams. You can read more about the ingredients here.
Naturally, I like to call it Julva for your vulva. Because, how can I not.
But seriously, this is a magic potion for your vagina. A vaginal fountain of youth. A dream cream for your vag (formulated by my friend and OB/GYN Dr. Anna Cabeca) that can change your libido and sex life.
Okay, you get the point. Sorry…couldn't resist!
Gift yourself or a woman in your life a FREE 7-Day Trial Pack of Julva (just pay $4.95 in shipping). 
#11 Foria CBD Vaginal Suppositories for period pain
When I first mentioned these  on Instagram, people blew up my DM's. Seems everyone wants to get their hands on these magic cramp eradicating suppositories. At the time, they weren't available, but they are now ready and waiting for you with a special 10% discount and worldwide shipping! Hallelujah!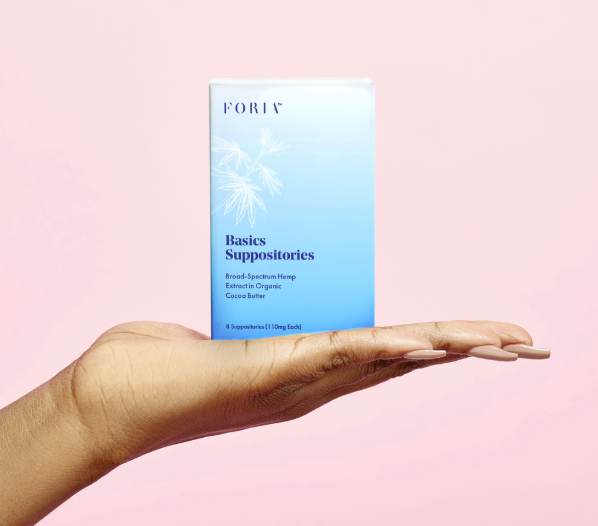 These suppositories only contain CBD and do not have THC (the psychoactive compound of cannabis). They are purely hemp-based and contain only the best ingredients (organic, and no pesticides, solvents, additives or preservatives). You'll find they work in as little as 15 minutes to reduce or even eliminate your menstrual cramps. This is from my own experience and that of many friends and clients who've tried them.
Get them here and use code NICOLEFORIA for a 10% discount on your order. 
Become A Stress Ninja
Journaling has been a part of my morning and evening routines for a loooong time. The Five Minute Journal is hands down my favorite journal, because it is the simplest way to get into a mindset of gratitude and happiness each day. Its structure is based on positive psychology research and I guarantee you'll feel happier and more optimistic over time. If you've journaled in the past and quit, or you want to finally start journaling, then this is the way to do it.
I get that these are supremely unsexy, but what's way less sexy are bloodshot eyes, sleep problems and waking up feeling exhausted every day. Don't you agree? I've used these glasses on and off for a few years and when I'm using them I notice a huge difference in my ability to fall asleep fast and wake up feeling like a rockstar.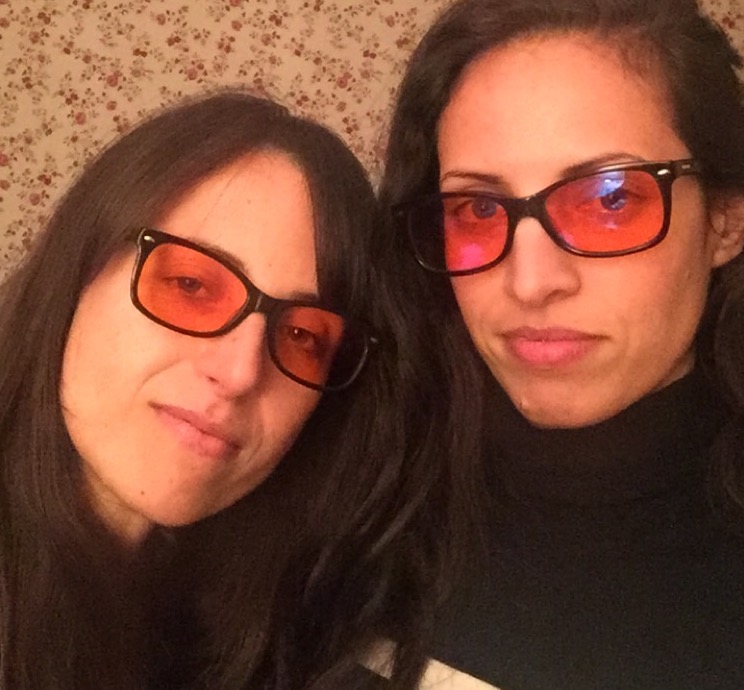 This is because these glasses block "blue light", which is emitted from computer, phone and TV screens. This light does a number on your melatonin production and circadian rhythm. And guess what? Low melatonin is linked to lack of ovulation and infertility, even chronic pelvic pain in endometriosis.
I've been a lover of essential oils for the last couple years. If you're not yet into them, then it's high time you get on the bandwagon lady! There is so much emerging research about the incredible benefits essential oils have on hormones, periods, moods and overall health, and I'm excited to talk more about them in 2019. Stay tuned.
In the meantime, get a diffuser and drop some lavender oil in it to help you wind down at night and sleep better. I've got like three of these babies stationed throughout my apartment!
Ditch the Endocrine Disruptors
I am pretty sure I don't need to tell you about the negative effect of plastic on your hormones right? This is kind of like a Swell water bottle but cheaper. I have literally gotten compliments on it from women in every country I've visited.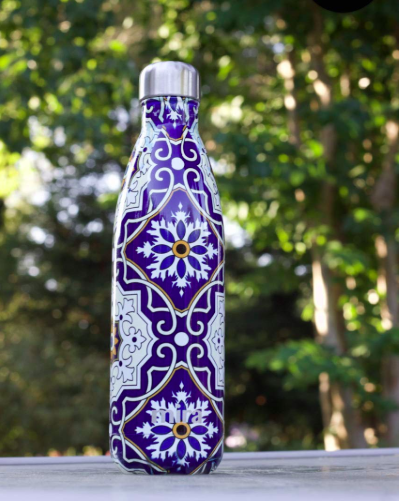 It's the perfect size and comes in a range of really pretty designs that us girls love. I bought the Mandela design (pictured) in case you're wondering. 
Do you know that the water coming through your taps contains a ton of undesirables? Chlorine is just the tip of the iceberg, and it's bad enough! Chlorine kills everything in its path, including your healthy gut bacteria and the bacteria living on your skin and in your vagina (when you take a shower or bath).
Let's not even mention the potential for other chemicals like fluoride, viruses, parasites, PCB's, heavy metals, BPA, and prescription medication residues. Ugh, so gross. These all affect our health & hormones in a variety of ways, so the goal is always to reduce the risk of exposure to toxins that will mess with your hormones.
Berkey is one of the BEST water filter brands, and once you taste the water you'll wonder how you ever lived without it. No joke lol!
I use and recommend the Berkey shower filter and the Big Berkey for drinking water.
Last year I made it my mission to get every last bit of plastic out of my kitchen (well, really out of my life). I found Bee's Wrap and haven't looked back. They are the perfect replacement for plastic wrap and they work great. I wrap all my food in them (half a lemon, avocados, baked goods etc), and then wash the wraps afterwards with soap and water. Super easy way to ditch the plastic wrap and save your hormones!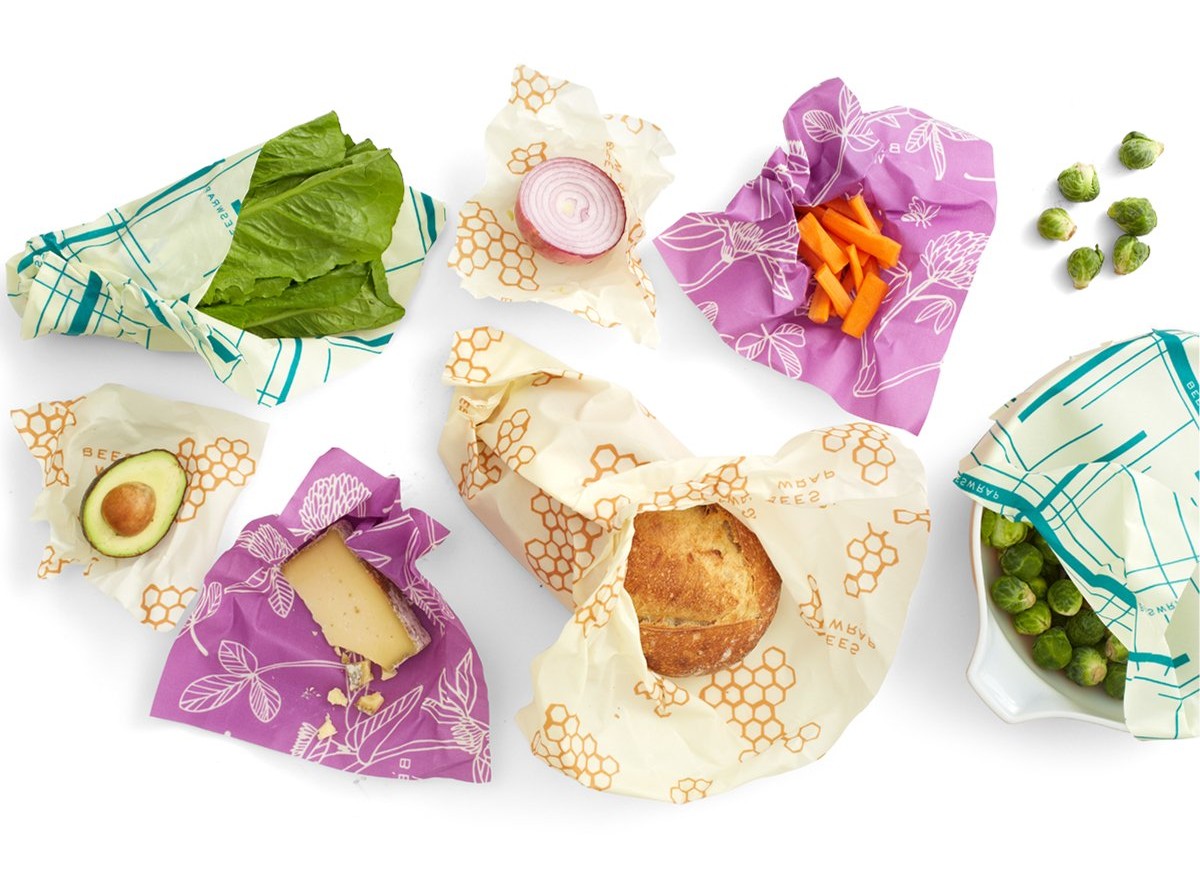 Buy a set of Bee's Wrap for yourself or a friend who wants a more sustainable kitchen.
Like I said, plastic is so passé. My glass storage containers are fab, but walking around NYC with glass containers in my bag is a recipe for back problems, so the silicone containers work super well for me.
This great little 4-piece set is what I bought but there is also this cool set too. 
Buh bye Ziploc plastic bags, and hello silicone reusable storage bags. These are perfect for storing all your food sans plastic and sans destroying our environment. Can you imagine if we all just stopped using those darn plastic bags? We'd likely not have a plastic island floating in the Pacific.
This is the set that I currently use.
So this is a newer thing for me, but it had to be done. I cringe every time I am grocery shopping and have to use like 5 plastic produce bags. Do you? Well, thankfully there is a reusable option – cotton mesh produce bags!
I've been shopping with these babies for a few months and feel SO much better about my reduced plastic bag consumption. Plus, I avoid touching all that plastic – not good for your hormones!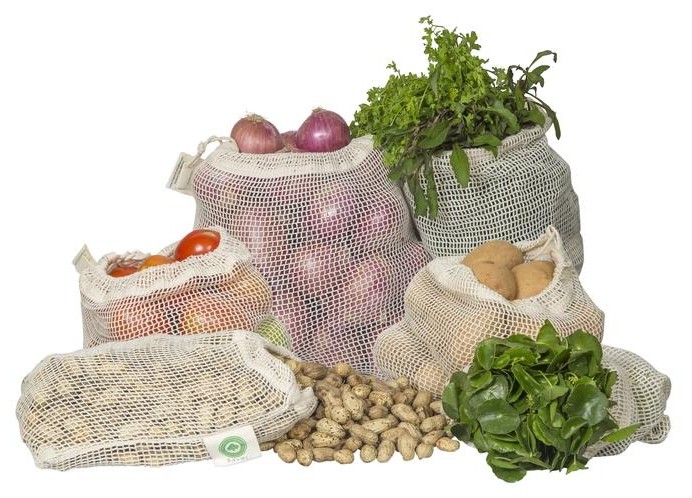 I use these cotton mesh reusable shopping bags. 
I am super proud of myself when eating on the run or while traveling with my bamboo knife and fork. I know this is likely extreme for many of us, but is it really when you consider that 40 billion individual plastic utensils are produced each year and most are thrown away (aka end up in our oceans).
Here is the set of bamboo utensils I carry with me in my purse. They even make a kid's version.
#22. Up Your Skincare Game
It's high time we all ditch conventional beauty products don't ya think? Like who wants to be covering their body with  upwards of 150 unknown ingredients every day. I'm obsessed with Annmarie Gianni Skincare.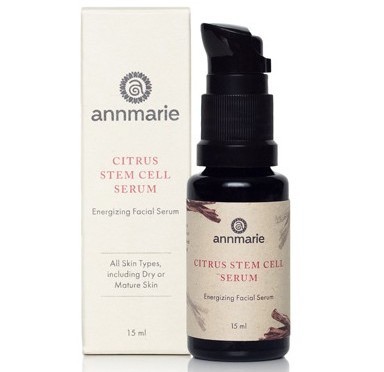 Annmarie Gianni uses pure, organic, wild-crafted ingredients in their products like various oils, raw honey, natural clay, herbs, and aloe vera to name a few. You can literally eat them if you wanted to!
Right now they're offering a free sample kit of their best products if you take their quick Skin IQ quiz. All Annemarie products are 25% off as part of their Black Friday Sale so make sure to stock up!
PS. If you want to see what I do for my skincare routine, check out this post.
Eat Your Way to Healthy Hormones
I advise women everyday about the impact of food on their bodies, and how a healthy diet can majorly improve hormones and fertility. But truth be told, even I have trouble finding the time to organize and prepare healthy meals and stick to a consistent routine. We all want to be healthier but somehow life just gets in the way!
We can avoid this trap by having a plan!
When I started using the Real Plans app the stress of finding recipes that fit within my diet, and the work required to plan out my weekly meals disappeared! Their customized planner provides awesome healthy recipes that are tailormade for any dietary preference all laid out in an easy to follow weekly schedule.
Plans start at just $6/month! Give the gift of meal planning now.
#24. Four Sigmatic Mushroom Elixirs
As much as I hate to be that health coach, it's difficult (and downright irresponsible) to ignore the evidence that caffeine can wreak havoc on your hormones, especially if you already suffer from adrenal or thyroid problems. It's not terrible for everyone, but if you have anxiety, get the jitters after consuming it, can't sleep or have trouble staying asleep, have energy crashes in the mid-morning or mid-afternoon, then it might be time to reassess your relationship with good ol' joe.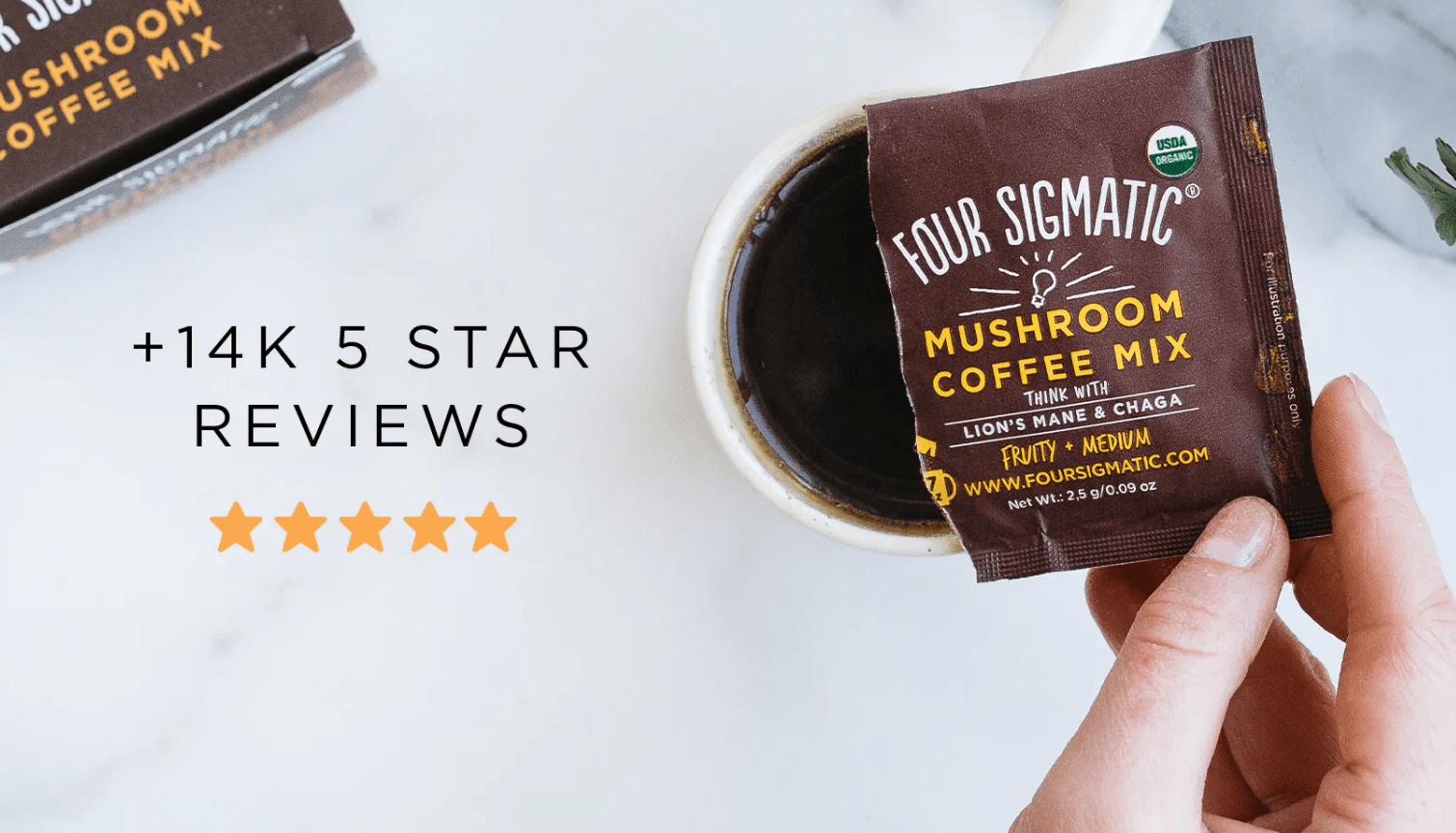 I know giving up coffee sounds like complete torture, but it doesn't have to be! Four Sigmatic makes energy-boosting, healing superfood mushroom elixirs you can sip all day long without the caffeine high or crash–their Lion's Mane elixir is a pretty sweet caffeine replacement. Or maybe you need to ease off caffeine slowly and you want to try their Mushroom Coffee Mix. Other faves are the Golden Latte or the Hot Cacao for a decadent treat with a bonus health boost. 
Score some Four Sigmatic. 
Now that you've got the recipe/meal planning part of your life down (see above), you need to cook all those meals. The Instant Pot basically does everything but chop vegetables…yup it is a slow cooker, pressure cooker, rice cooker and steamer all in one. I don't know what we'd do without this thing. And once you have one you won't know how you survived without it either!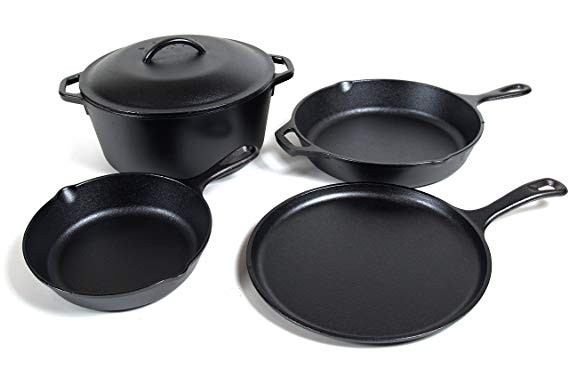 In an age where everything is disposable, you'll find that your cast iron skillet has staying power. They are super versatile, practically indestructible and naturally non-stick. This last point is hugely important because those coatings on non-stick pans contain PFCs (perfluorocarbons) which are horribly toxic.
Plus using a cast iron pan actually increases the iron in your food, which is a great thing for many women who are iron deficient.
Here is a cast iron 4-pot bundle OR you may want to start with just one pan.
If you're not into cast iron or need more versatility in your cookware, I HIGHLY recommend you check out the brands ScanPan and Xtrema, both exceptional eco-friendly, non-toxic lines of cookware.
I'll tell you a funny story. When Haden (my guy) and I were living outside of the US, I'd pack my Vitamix in my suitcase because I couldn't possibly live without it for any extended period of time. She's been to Europe, Argentina and Antigua!  You know how people say they can't remember what their lives were like before having kids? Yeah, this is the same thing. You'll never know how you lived without your Vitamix once you have one. 🙂
There's tons more where this came from, but I figured I'd keep it simple for ya this year. Wishing you all a happy and peaceful holiday season!!
What is on your Christmas or holiday gift giving list? I'd love to know what other cool products are out there.